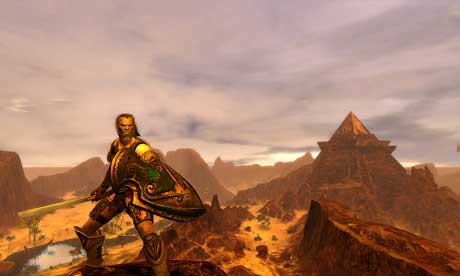 I have done this with necro and TOS. Have the TOS in a pillar next to the door you came in. They will need to be as close to the ceiling as they can. Cast cyclones. Now, float the necro above the cyclones and start the encounter. Get out the necro pet. After the minions have spawned, they should stay in front of the mirror. She will run out and stick in the cyclones. Send in the necro pet and float the necro up to the ceiling and place him between the doorway and mob. Stop the cyclones after the pets get on her and run storm crown. Move TOS to necro. If you are in the right spot, only her knockback and root can hit you. You can get knocked back until you get pushed against the wall. The minions shouldnt move unless you get too close to them and Serurah shouldnt move at all. Kill her.
Age of Conan Cheats
If you enjoyed this post, make sure you
subscribe to our RSS feed!
or follow us on
Twitter